AFE has been our supplier for fiberglass tanks and enclosures for over 30 years. They provide a very good product at a reasonable price, and deliver material when promised.
Marshall  — Tank Company President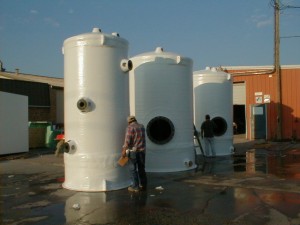 Associated Fiberglass Enterprises has been, and continues to be a valuable resource for our company.  We are very happy with the product quality and level of service we receive.  Their staff is knowledgeable, friendly and quick to respond to our business needs.
 Sandra — Equipment Supply Company Rep for the Water Industry      
COOPERATION THRU THE COMPLETE PROCESS….. COMPETITIVE PRICING….. PRODUCT ALWAYS OF EXCELLENT QUALITY
 Provided for Custom Products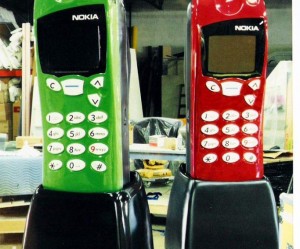 AFE's custom designs definitely fit the creative, innovative and unusual category.
Major Material Supply Company
We are always looking for great up front help and service and AFE has certainly provided that.
Civil Engineer, Pittsburgh, PA
For more than 20 years, AFE has been the sole provider of our fiberglass work.  They have been great partners in creating many unique 3-D billboard ideas, such as Chick-fil-A "cows," SeaWorld "walruses," and Red Bull "cowboy boots," to name a few.  They have always been reliable, reasonable, and ready.
Jerry – Owner
AFE is a company I have depended upon for the last 20+ years to satisfy me and my customers' requirements in a professional manner.
Custom Product Customer