Associated Fiberglass Enterprises has manufactured Fiberglass (FRP) manholes and metering manholes for sewer and electrical service since 1975. All of our manholes are H-20 traffic rated and are built to meet ASTM D-3753-05E1 standard which is the latest ASTM standard for FRP manholes.
AFE uses absolutely no fillers such as silica sand, cotton seed bi-products or any other fillers. This maximizes the strength of the product by providing resin and glass only construction. The result is maximum hoop strength and stiffness against backfill and ground water loads. The combination of strength and light weight makes AFE's manholes the best choice for ease of installation and trouble free service.
Our metering manholes are pigmented white throughout for UV protection. AFE can provide stubs and/or couplings to integrate our manholes into HOBAS, PVC, or concrete sewer systems with ease. AFE stocks a limited number of 4 foot diameter by various length of FRP manholes for immediate pickup or delivery to accommodate municipal emergencies.
Metering Manholes
Sewer Manholes
Metering Manhole Covers
Piping and Ductwork
EZ liners (Rehabilitation Liners for Manholes and Lift Stations)
METERING MANHOLE / WET WELL LINERS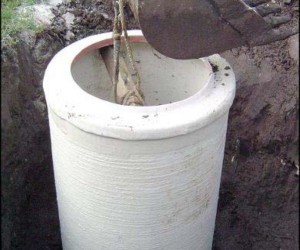 Associated Fiberglass Enterprises offers liners for easy rehabilitation of existing metering manholes/wet wells. Typically liners are fabricated at a diameter of 6" less than the existing manhole/wet well, to allow the annular space between the liner and existing structure to be filled with flowable fill or concrete to provide a permanent times saving solution, without the need for total excavation of the damaged structure.